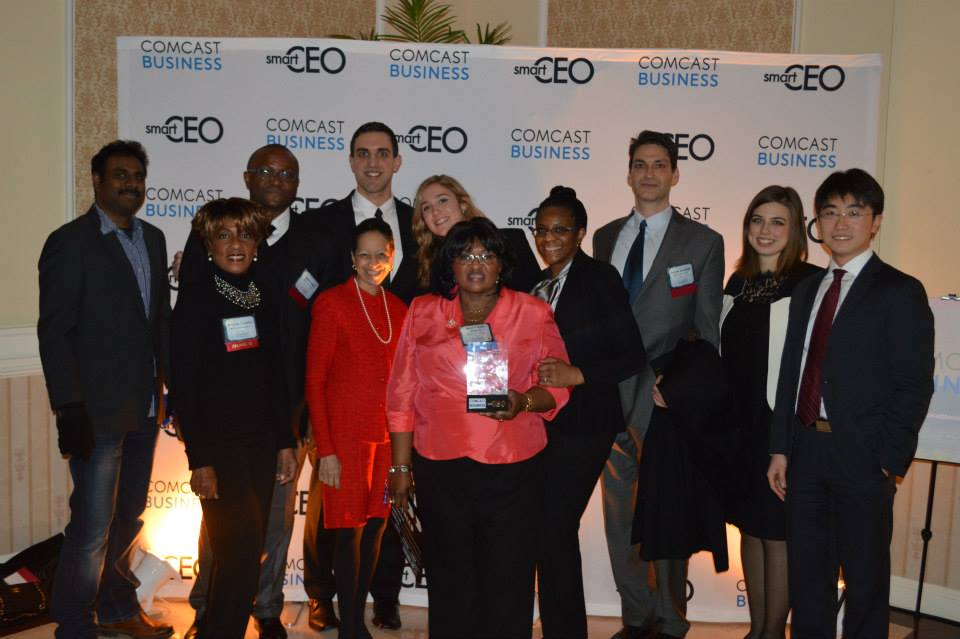 SmartCEO Magazine Future 50 Award Ceremony
SmartCEO Magazine ranks MFR Consultants, Inc. as one of the Ten Emerging Growth companies in the Philadelphia Region
Philadelphia, PA. (January 15, 2015) – MFR Consultants, Inc., a consulting firm specializing in information technology and business advisory services, has been recognized as one of the ten emerging growth companies in the Philadelphia region by SmartCEO Magazine. MFR Consultants, Inc. joins an elite group of companies that have been acknowledged for their entrepreneurial spirit that is critical for industry leadership and consistent success.
MFR Consultants, Inc. along with the other Future 50 Awards program winners will be profiled in the upcoming January/February issue of SmartCEO magazine. These stories of perseverance, entrepreneurship, vision, and leadership style complement the magazine's mission to educate and inspire the business community.
Maria Frizelle Roberts, President and CEO of MFR Consultants, Inc., attributes much of the company's growth and success to her relentless spirit. "No matter how bleak, as an entrepreneur you have to believe that the glass is always half full, rather than half empty," said Ms. Roberts.
The other leading factor behind her success stems from her personal leadership style. Ms. Roberts maintains, "Great leaders recognize that their success is intricately linked to the talent with which they surround themselves. For me, it's about making sure I create a progressive atmosphere and pull together the most talented team." Ms. Roberts presently manages an interdisciplinary team of highly educated and experienced professionals, whose combined skills, talents, and versatility enable the firm to tackle a wide range of problems and cater to a diverse client base.
While the firm has expanded nationally since its roots in Roberts' apartment in the Northern Liberties neighborhood of Philadelphia, the growth is far from over. Ms. Roberts confidently asserted, "We will become a global company within the next few years. Having a global presence is a vision that I've had for this company since the beginning."