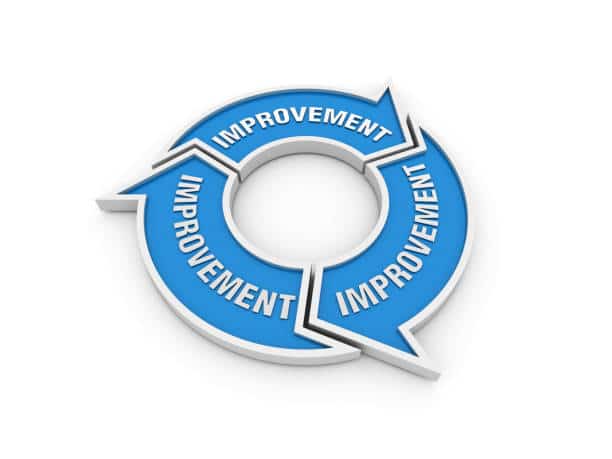 Process Optimization – How Can It Help Your Organization?
The processes in any organization are key to helping the business run well, and well-organized and efficient processes add tremendous value and enable the firm to seize new opportunities. Business processes are however never perfect. Any company, their suppliers and customers, as well as the environment in which they operate, are constantly changing.
That's why it's crucial that you continually look at your processes critically to determine if they are still optimal. Can you do things differently and better? Are there new software tools available that will help you streamline some of your company's processes? Do your processes contain procedures that no longer add value and need to be changed, or even eliminated completely? These are only a few of the many questions you could ask when you review your processes.
This challenge does not only exist in the private sector. Public sector employees and managers face an increasing demand for services and tighter budgets, resulting in them having to consistently strive to do more with less.
If implemented correctly, Process Optimization can help states and government entities optimize resources, make the right decisions, keep administrative functions running smoothly, and provide quality services.
To document, analyze and optimize business processes takes time. It is however worthwhile to do this thoroughly and to evaluate regularly whether your processes are still optimal. Process Optimization Consultants can help you with their knowledge and experience. Process automation has an important function in process optimization. By implementing appropriate software solutions many of your processes can be made simpler, faster, and operate error-free.
Business process optimization also enables the optimizations to be scaled to other business areas, addresses continuous improvement, and increases the quality of performance. It may also include introducing enhancements like automation to realize improved efficiency.
What is Process Optimization?
Optimization means to make something as effective or as good or as functional or as useful as possible. Business process optimization is a great tool that helps businesses in reaching their maximum potential. Think of it as "tuning up your car" to maximize and increase its performance.
Process optimization helps businesses as it maximizes efficiency, reduces costs, and decreases the resources and time that have to be invested to address mistakes and bottlenecks. This enables the business to expand its market reach and meet its strategic goals.
Optimizing Targets Focus Areas
Initiatives to optimize business processes will be different for different types of businesses and will mainly depend on the industry in which they're operating and the competitive environment. This is once again something Process Optimization Consultants can assist with.
Here are a few examples to illustrate this:
Service industries (administrative, states and government entities, geomatics, and engineering) – quality and customer service processes are important
Manufacturing companies – focus areas are supply chain management, access to information, and customer self-service
Educational entities – as everything centers around data, data and document management, and access to data are key focus areas
Financial services (certain government sectors, brokerages, insurance, and banks) – for these, customer service is key. The focus is to provide easy-to-use portals for the purchase of financial products, personal financial management, and access to information.
Business Process Optimization eliminates inefficient systems and automates as many tasks as are needed. The key word here is "needed", as not all businesses will want to or need to implement process automation. With automation, the business has to evaluate the benefits to its organizational structure before making a decision.
Process Optimization Benefits
Business Process Optimization has various benefits including the following:
Improves efficiency – The most obvious benefit of process optimization is to improve management and operational efficiency. This will lead to happy customers and ultimately reduces costs, and increases revenue and profit margins.
Process mapping provides a visual overview to help in understanding the steps that have to be taken from input to output.
Reduces waste– Eliminates re-work and redundancies by reducing errors. Although waste reduction may benefit from automation, this is not the only tool available.
Improves the quality of all business processes – This leads to consistency in service and product delivery.
Accountability – Optimizing business process specifies the process owner and the accountable department
Access accurate information easily – Improves document and data management
Competitive advantage – Increases market share and stimulates growth.
Reduces employee turnover and increases employee satisfaction – Reduces frustration caused by inefficient processes
Ability to react quickly when changes are needed
Identify internal areas for investment and improvement – Continual improvement and automation of specific repetitive tasks will result in employees being more productive as they will focus on the business tasks that will enhance growth. The use of optimized processes and automated systems leads to appropriate reporting and monitoring tools that in turn reduce risks caused by human error.
Improves collaboration and communication between functional units and departments
Monitor Performance – This will help with activities that promote continuous improvement
Process optimization benefits are not only applicable to large businesses, any business can derive benefits from process optimization. Many businesses gain a competitive advantage by improving how they execute their critical processes and increasing their operational efficiency. 
MFR Consultants
Is process optimization on your mind too? We'd love to hear from you. Contact us here, or follow us: