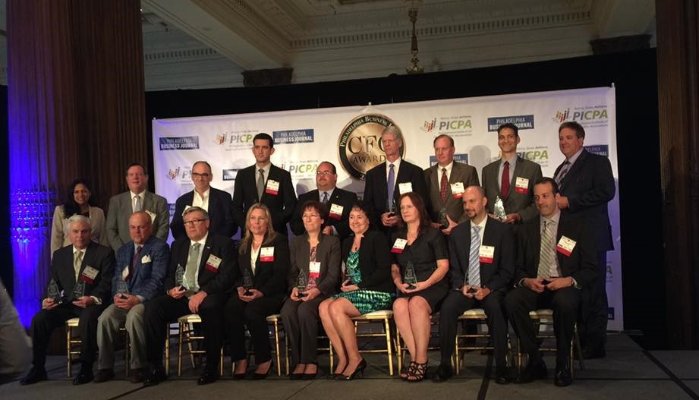 MFR's CFO, Andrew Speizman, Recognized by the Philadelphia Business Journal
On Thursday, July 14th, eighteen Philadelphia-based CFOs gathered at the Crystal Tea Room in the Wanamaker building for the Philadelphia Business Journal's 2016 CFO of the Year Awards. MFR Consultant, Inc.'s Andrew Speizman was one of the night's nominees, recognized for his tenure, leadership in the firm, financial accomplishments, community involvement, and stewardship of the company's values amongst other traits.
The ceremony began with Chris Voss, a retired head hostage negotiator for the FBI and CEO of Black Swan Group, inspiring attendees with his experiences in the FBI and beyond. Voss stressed the importance of making connections, whether with clients or family, and reminding each other that we are all humans. His recommendation? Use your name. Make things personal. Show your understanding toward others. The goal of negotiations is not to get a yes, but more simply, a reaction.
Upon recognizing all of the nominees, Andrew became the lucky winner of a Manchester United Football Club jersey! The MFR team had a great night conversing with other Philadelphia professionals, learning from Voss, and celebrating Andrew and his accomplishments. We are so proud of Andrew! Congratulations!