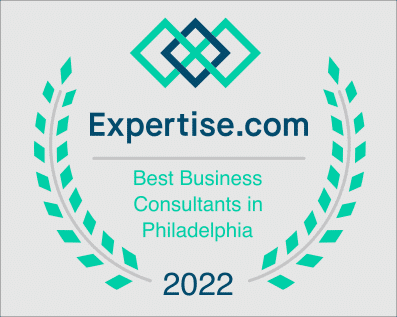 MFR Selected As One of the Top Business Consultants in Philadelphia
MFR Consultants, Inc. (MFR) is proud to be selected as one of the top 14 Business Consultants in Philadelphia for 2022 by Expertise.com.
Each month, Expertise.com evaluates more than 60,000 businesses to help customers find the best-qualified firms for their needs. Using this information, Expertise.com annually ranks the Best Business Consultants in Philadelphia. They scored Philadelphia business consultants on more than 25 variables across 5 categories and analyzed the results to produce a hand-picked list of the top 14.
Out of the 323 business consultants evaluated in Philadelphia, the top 14 were selected with the following criteria.
Availability: consistently approachable and responsive, so customers never feel ignored.
Qualifications: building customer confidence with licensing, accreditation, and awards.
Reputation: a history of delighted customers and outstanding service.
Experience: masters of their craft, based on years of practical experience and education.
Professionalism: providing service with honesty, reliability, and respect.
MFR is a full-service business advisory and information technology firm headquartered in Philadelphia, PA. We guide our clients in providing end-to-end solutions in the areas of advanced information technology, business advisory, project management, and information governance with core competencies in transportation, defense, public safety, health and human services, energy/environment, and education. MFR is a certified local business entity, WBE/MBE, and is positively impacting the local economy. MFR has over 30 years of experience providing recognized management consulting and technical services to various organizations within Philadelphia and nationwide.
Would you like to learn more about MFR's approach to consulting and how it might help your organization? We'd love to hear from you! Contact us  here, or follow us: