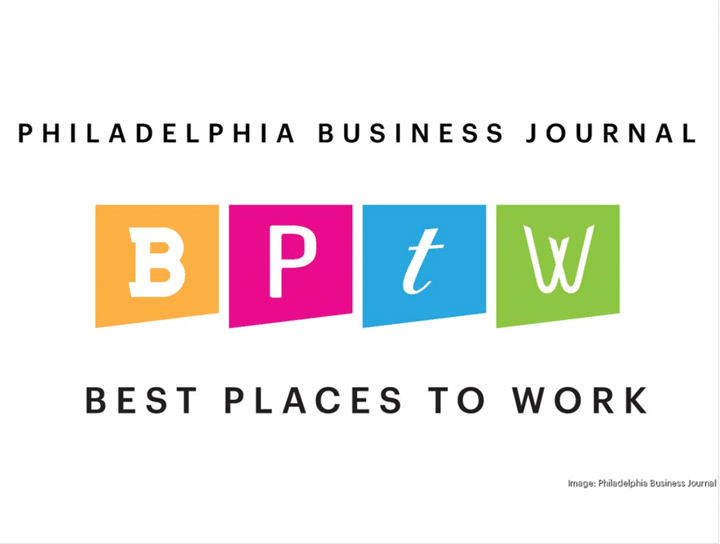 MFR Selected As One Of The Best Places to Work In Philadelphia
MFR Consultants, Inc. (MFR) is proud to be honored as one of the best places to work in Philadelphia for 2023 by the Philadelphia Business Journal.
Each year, the Philadelphia Business Journal partners with Quantum Workplace to recognize the region's top businesses. Together, they use employee surveys to compile and evaluate composite company scores.
Overall, MFR was one of 30 micro category businesses (10-24 employees) in the greater Philadelphia area to receive this distinction, and 1 of 96 businesses honored overall.
This composite score combined and evaluated a wide range of criteria, which included:
·        Work/Life Balance
·        Performance Review
·        Potential for future growth
·        Educational/job training programs
·        Wages
·        Physical Environment
·        Mental health benefit policy
*See here for full list of criteria: https://www.conference-board.org/pdfdownload.cfm?masterProductID=46114
MFR is a full-service business advisory and information technology firm headquartered in Philadelphia, PA. We guide our clients in providing end-to-end solutions in the areas of advanced information technology, business advisory, project management, and information governance with core competencies in transportation, defense, public safety, health and human services, energy/environment, and education. MFR is a certified local business entity, WBE/MBE, and is positively impacting the local economy. MFR has over 30 years of experience providing recognized management consulting and technical services to various organizations within Philadelphia and nationwide.
 Article Source: Philadelphia-Business-Journal-announces-Best-Places-to-Work-2023-honorees-Philadelphia-Business-Journal.pdf 
Would you like to learn more about MFR's approach to consulting and how it might help your organization? We'd love to hear from you! Contact us  here, or follow us: