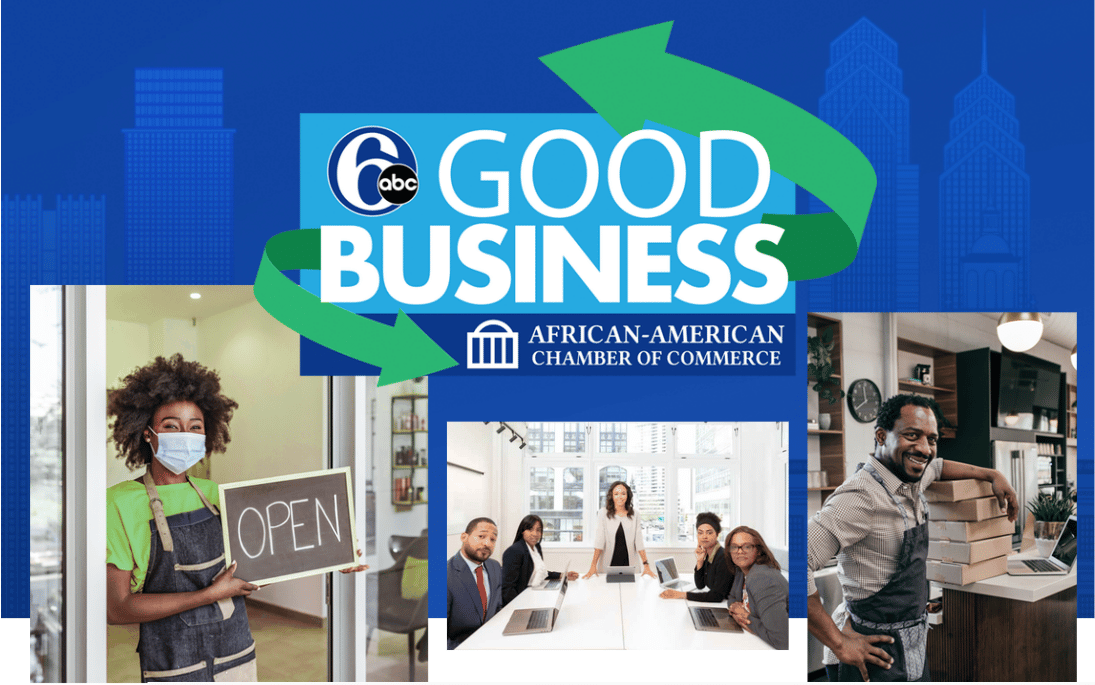 MFR CEO Maria Roberts on 6abc: The "Good Business" Initiative
President and CEO, Maria Frizelle Roberts, appeared on 6abc Philadelphia's Good Business segment to discuss how minority-owned businesses can connect with other businesses in the area through networking, development resources, and growth opportunities. MFR was chosen to be highlighted during the Good Business initiative as 6abc's partnership with the African American Chamber of Commerce of PA, NJ, and DE (AACC). The AACC is the leading advocate for minority owned business in the Delaware Valley and Southeastern Pennsylvania and enhances the growth and effectiveness of African American owned businesses. They do this by working within the community to improve economic conditions; furthering businesses' interests by serving as convener and influencer in government; and providing programming and facilitating partnerships that help members access needed resources.
MFR is a full-service business advisory and information technology firm headquartered in Philadelphia, PA. We guide our clients in providing end-to-end solutions in the areas of advanced information technology, business advisory, project management, and information governance with core competencies in transportation, defense, public safety, health and human services, energy/environment, and education. MFR is a certified local business entity, WBE/MBE, and is positively impacting the local economy. MFR has over 30 years of experience providing recognized management consulting and technical services to various organizations within Philadelphia and nationwide.  
Would you like to learn more about MFR's approach to consulting and how it might help your organization? We'd love to hear from you! Contact us  
here
, or follow us: