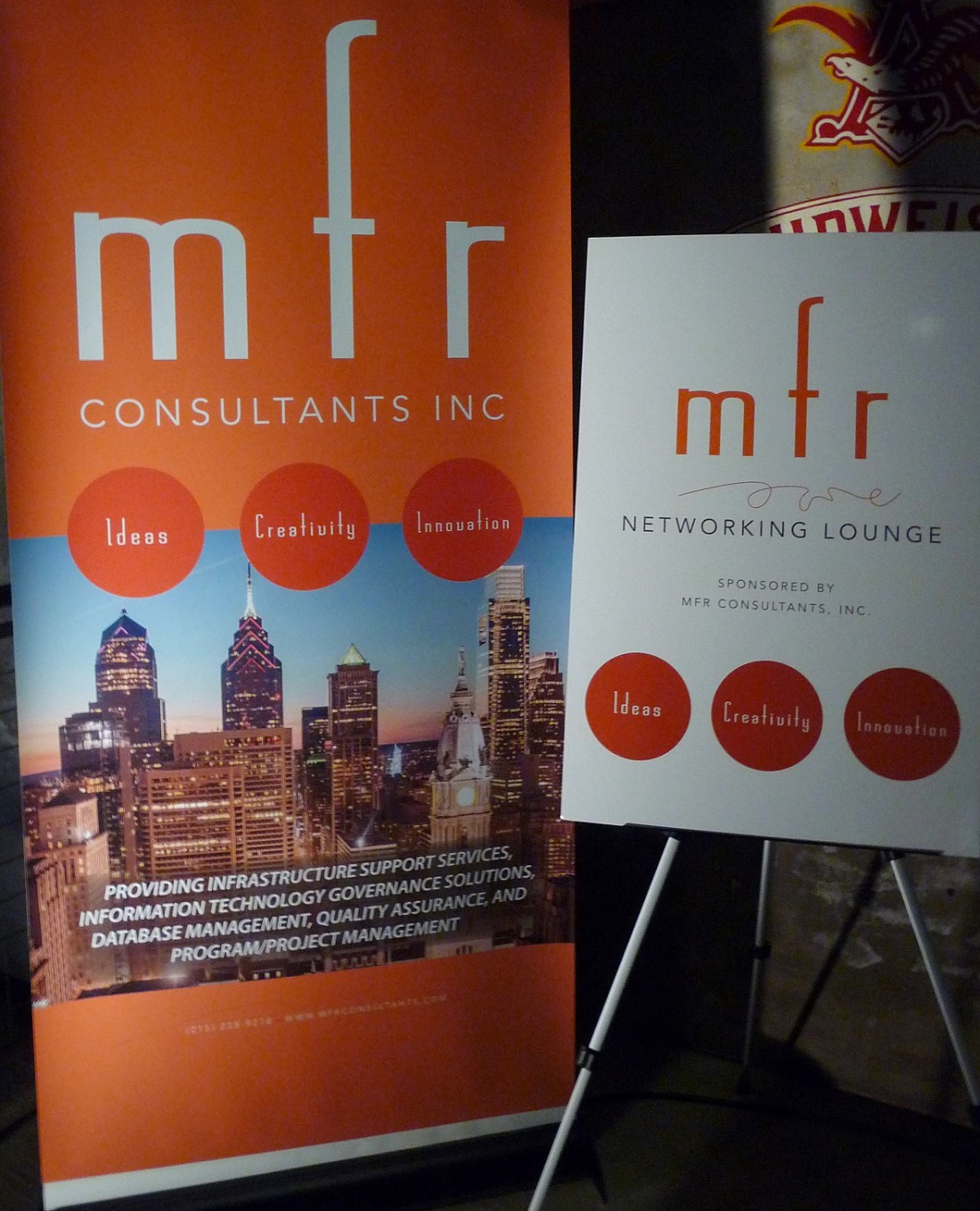 MFR Consultants was a Gold Sponsor of the Phorum Philly 2016
MFR Consultants was a proud Gold Sponsor of the Phorum Philly 2016 hosted by the Philadelphia Alliance for Capital and Technologies (PACT)

On April 14, 2016, the Philadelphia Alliance for Capital and Technologies (PACT) hosted the Phorum Philly at a new venue, the Filmore. The goal of this enterprise technology conference is to display the newest trends in technology and the application of these trends to business. Phorum 2016 specifically focused on the technologies and processes that bring "Systems of Insight" to life and enable companies to fully realize the potential of their data.
Throughout the day, panels featured experts on topics including Data-Driven Engagement, Predictive Analytics, The Human Aspects of Big Data, and Delivering Business Value from Your Data. In addition, demo pit entrepreneurs pitched their companies to the panel of judges and audience members.
As a leader in providing integrated information technology and business strategy services, MFR Consultants is proud to have been a Gold Sponsor of this year's event. Attendees of the MFR team enjoyed meeting other technology industry experts and listening to engaging speakers including the the keynote speaker Paul DePodesta, the Chief Strategy Officer of the Cleveland Browns.
As chronicled in Michael Lewis's book, Moneyball: The Art of Winning an Unfair Game, DePodesta gained wide recognition as an innovator. During his tenure as Assistant General Manager of the Oakland Athletics, DePodesta rethought how the system works by asking: "If we weren't already doing it this way, is this the way we would start?" As a result, he revolutionized the way baseball teams are built. The principles behind DePodesta's success such as challenging conventionally held assumptions are directly applicable to business. True innovation happens when we have the humility to admit that we still have room to improve.
MFR is thrilled to have had the opportunity to support Phorum in its mission to inspire industry leaders to turn knowledge into results.