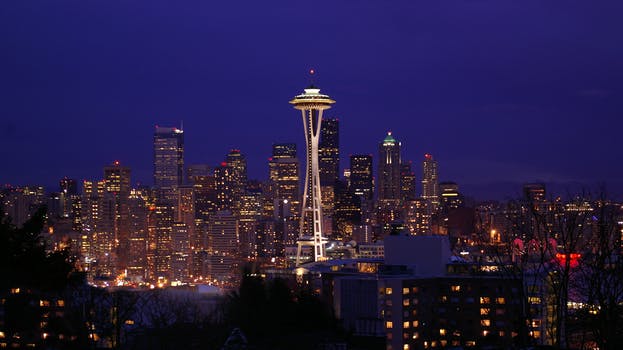 Maria Roberts Represents MFR at GPLEX Summit
In the fall of 2018, President and CEO, Maria Roberts, had the opportunity to represent Philadelphia along with 145 other leaders in the community at the GPLEX Summit located in Seattle, Washington.
In an effort to move Philadelphia forward, these leaders studied issues Seattle has faced in recent years, and observed the solutions—both successful and not—to resolve them. It is all an effort to stay ahead of the game, and prepare for the adversity large cities face every year. With the beautiful landscape, interesting people, and growing market, Seattle was the perfect municipality to emulate and learn from to benefit our beautiful City of Philadelphia.
A town known for its mix of large and small companies—including Microsoft and their small, quaint coffee shops—Seattle has started to see a great influx in young adults due to the spillage from Silicon Valley and local tech companies. Similarly, Philadelphia is growing at a rapid rate with tech companies and industry on the rise, while still maintaining the feeling of a close-knit community.
One of Ms. Roberts' favorite moments of the Summit was being able to speak with local Uber drivers, who never failed to mention that they work not one, but two or three jobs to stay afloat in a Seattle economy where the cost of living is extremely high.
While there, Roberts participated in workshops, panels, and excursions that allowed her to get a full glimpse of business strategy and technology in this thriving city. A few focus points during the summit were public transportation, gentrification and affordable housing. Philadelphia's Southeastern Pennsylvania Transportation Authority, SEPTA, faces managing gentrification, a similar situation to that of Seattle's past. Today, however, both cities are focused on creating affordable housing within their ordinances.
Best said by Economy League executive director Jeff Hornstein, "The purpose of this event is figuring out how to use the equity we are literally standing on top of to raise up all neighborhoods in Philadelphia." Through her experiences in Seattle, Maria Roberts wants to make sure she brings a sense of leadership and alertness back to Philadelphia. She does not want anyone left out in our community so they can benefit from the economic boom that we will see here in the near future.